As the nights start to get cooler and the peak of the day is less intense, New Zealanders are eager to make the most of their late summer days. And what better way to do so than by hosting a BBQ? With friends and family gathered around, delicious food sizzling on the grill, and refreshing drinks in hand, it's the perfect way to make the most of this delicious time of year.
In this article, we'll explore some mouth-watering late summer BBQ ideas that will make your next gathering one for the books. So fire up the grill and let's get cooking!
New Zealand's Late Summer
Nearing the end of summer, it's time to start planning those epic BBQs before the chilly weather sets in. Whether you're a seasoned grill master or a newbie looking to impress your guests, we've got some delicious ideas for you.
First up, let's talk about mains. How about some juicy lamb chops with a minty marinade? Or perhaps some succulent chicken skewered with veggies? And for the kids, you really can't beat our homemade sausages!
Now onto sides. We can't forget about the classic kiwi potato salad, but why not mix it up by adding some roasted kumara or beetroot? A fresh tomato and cucumber salad with feta cheese is also a great addition.
And last but not least, drinks. Keep it simple with some chilled beer or wine, or get creative with fruity mocktails like watermelon lemonade or passionfruit iced tea.
So grab your apron and fire up that grill, because late summer BBQ season is here and it's time to indulge in some mouth-watering eats. Happy cooking!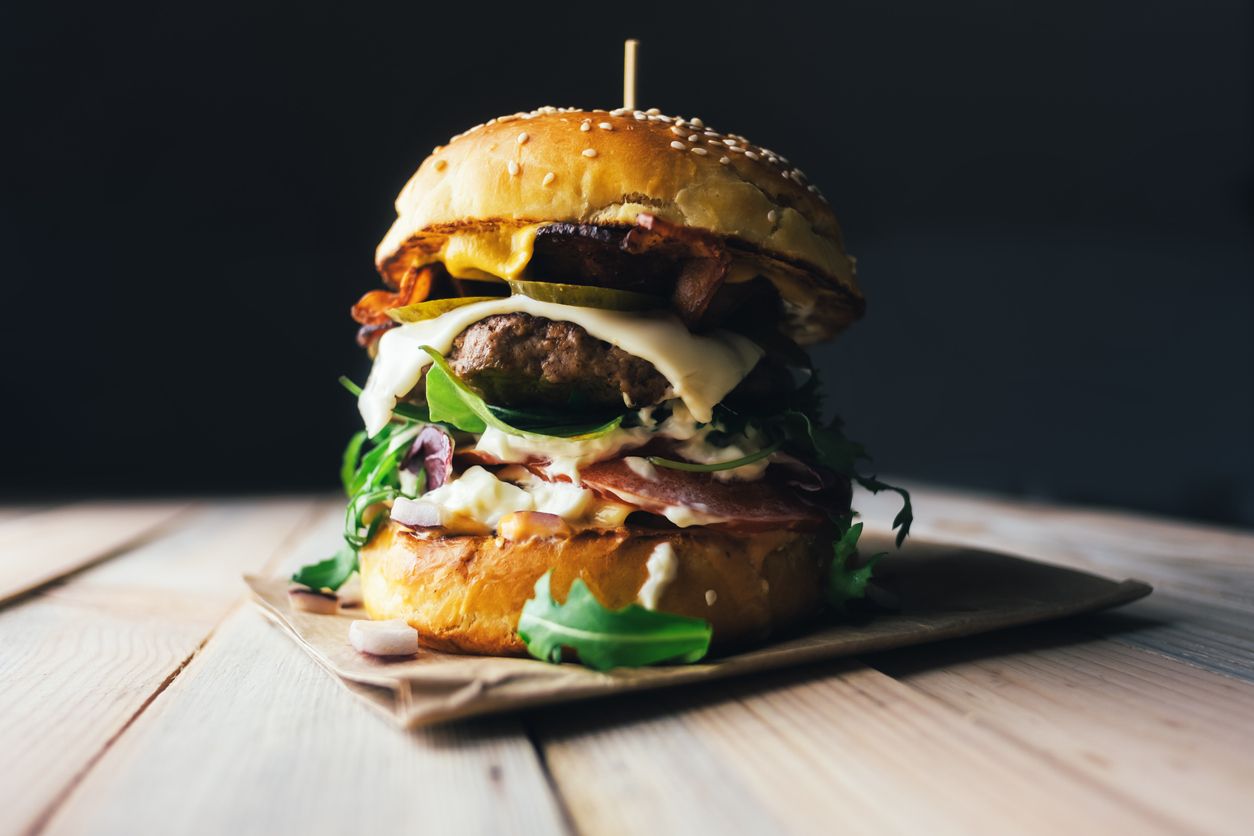 Loaded beef burgers
If you're looking for a filling and delicious option for your late summer BBQ, try out these loaded beef burgers. Don't skimp on the fillings - load them up with layers of deliciousness and dive in!
Start with 450g of good beef mince mixed with 2 egg yolks, 2 tsp of Dijon mustard, sea salt, and ground pepper. Shape into patties and cook in oil. Top each patty with grated aged cheddar.
For the epic mayo, combine ½ cup of good-quality egg mayonnaise, 2 Tbsp of finely chopped gherkins, 1 Tbsp of chopped capers, 1 Tbsp each of sriracha chilli sauce and American mustard, and ½ tsp of sea salt.
To assemble each burger, toast two brioche or regular burger buns and spread with butter or mayo. Layer rocket leaves on the bottom bun followed by a cooked slice of middle bacon. Add the cheesy beef patty on top along with some purchased caramelized onions. Finish off by spreading a generous amount of epic mayo on the top bun.
These loaded beef burgers are sure to be a hit at your next BBQ!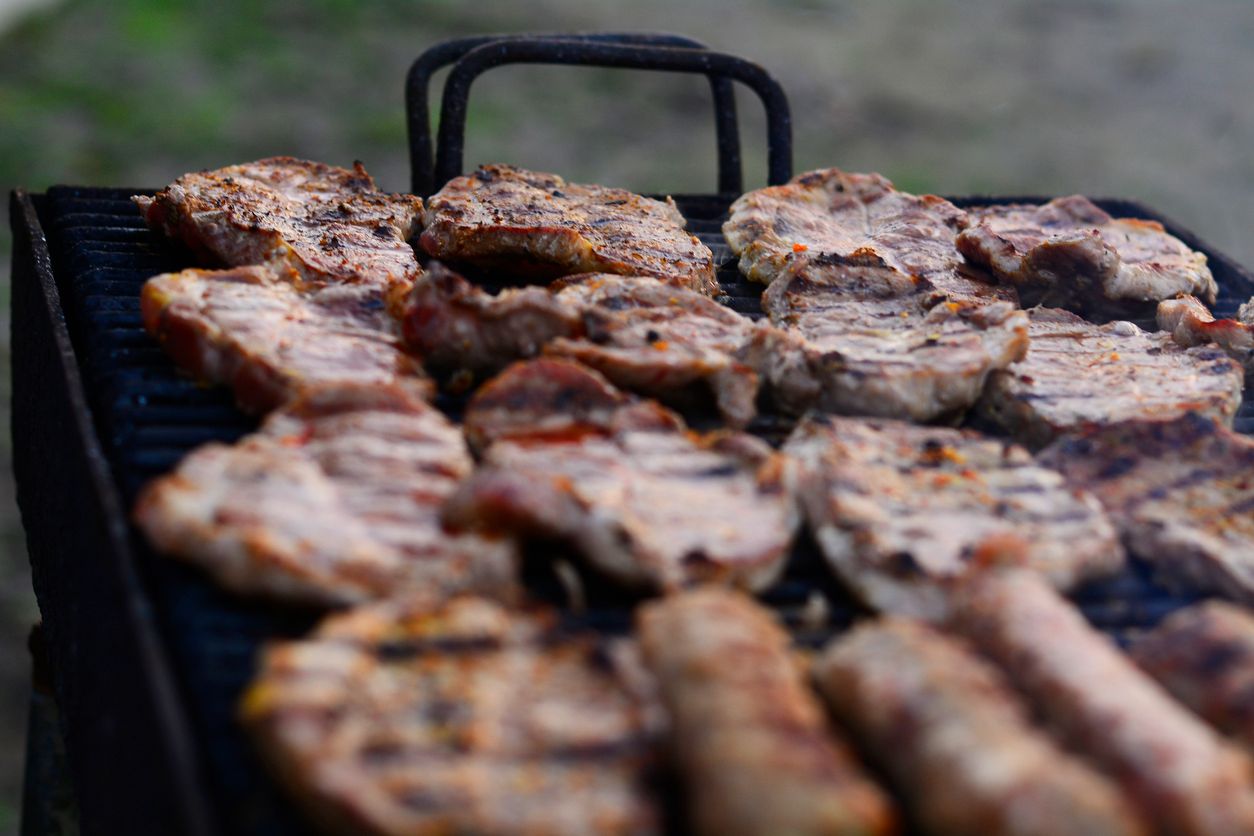 BBQ Pork Strips
If you're looking for a quick and easy option for your late summer barbeque or a weeknight meal, try out these oven-baked BBQ pork strips. They are the perfect addition to any menu!
Start by slicing up 500g of pork tenderloin into strips. In a bowl, mix together 2 Tbsp of brown sugar, 1 Tbsp of smoked paprika, 1 tsp of garlic powder, 1 tsp of onion powder, and a pinch of salt and pepper. Rub this mixture all over the pork strips and let them marinate for at least an hour.
Preheat your oven to 200°C (400°F) and line a baking tray with foil. Place the pork strips on the tray and bake for around 15-20 minutes or until cooked through.
Once they are done, brush them with your favourite BBQ sauce and pop them back in the oven for another 5 minutes.
Serve these delicious BBQ pork strips as a main dish or as an appetizer with some dipping sauce on the side. Either way, they are sure to be a crowd-pleaser!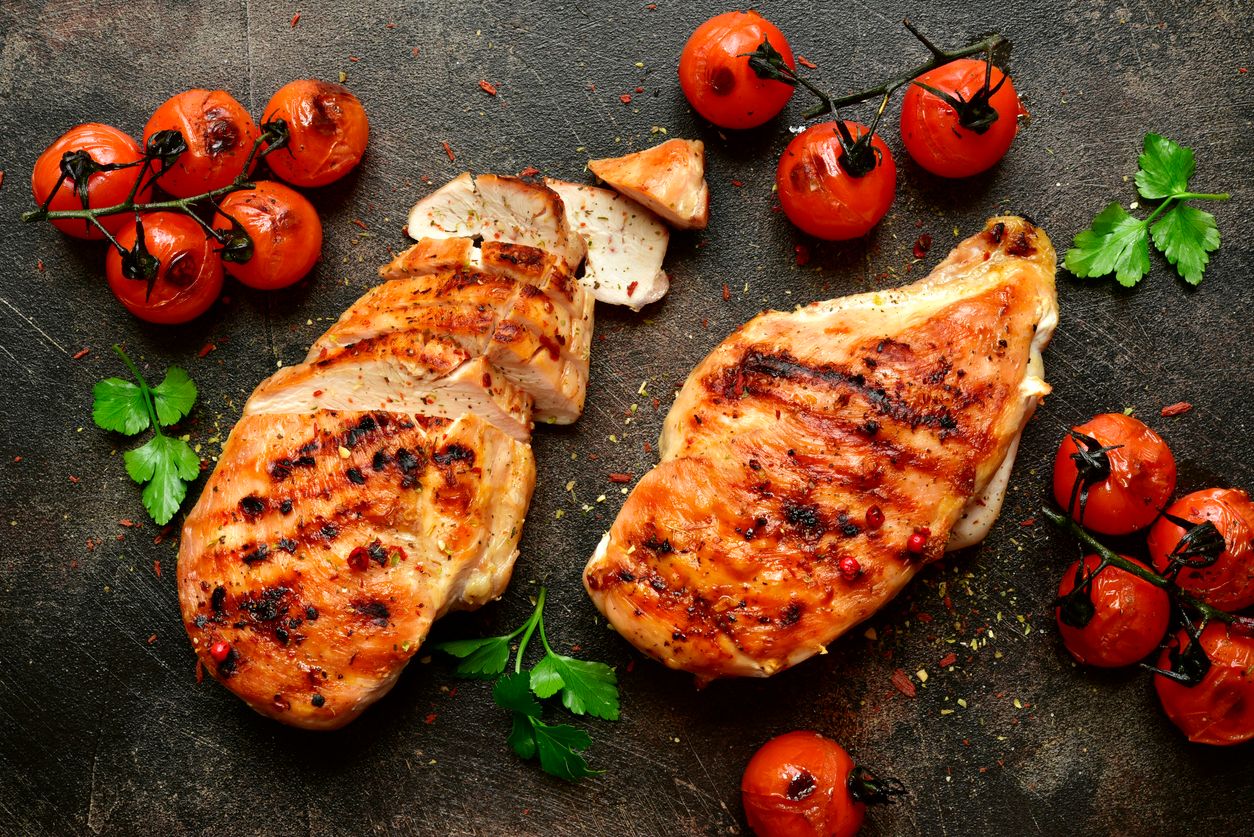 Grilled Basil Chicken and Tomatoes
Hey foodies, are you ready for another mouth-watering BBQ recipe? Look no further than this grilled basil chicken and tomato dish that will have your taste buds singing with delight!
Start by marinating 4 chicken breasts in a mixture of chopped fresh basil, minced garlic, olive oil, salt, and pepper for at least an hour. Then slice up some juicy tomatoes and brush them with a little bit of olive oil.
Heat up your grill to medium-high heat and cook the chicken and tomatoes for around 6-8 minutes per side until they are cooked through. Don't forget to flip them halfway through to ensure even cooking.
Once they are done, serve the grilled chicken alongside the sliced tomatoes for a refreshing summer dish that's bursting with flavour. Add a side salad or some grilled veggies for a complete meal.
This grilled basil chicken and tomatoes recipe is perfect for those late summer BBQs or any weeknight dinner when you want something quick and easy. So grab your apron, fire up that grill, and get ready to impress your taste buds!